Assessing your finances just got easier.
How do you know if you're doing enough to protect and grow your wealth? With Wealthalyze, you can find out in just 10 minutes. Wealthalyze has helped thousands of private investors measure the effectiveness of their wealth strategy, is simple to use, and generates a completely unbiased score that's easy to understand.

Taking control of managing your wealth just got easier.
What is wealth management?
Weathalyze is Strategic Wealth Partners' free online wealth assessment tool. Use it to calculate your financial well-being and get pointers for boosting your wealth. Simply fill out a brief questionnaire and Wealthalyze scores the effectiveness of your wealth management strategy on a scale of one to 100.

Created exclusively by our team of independent advisors, Wealthalyze provides totally unbiased results that you can act on. As an added bonus, Wealthalyze includes a follow-up SWOT (strengths, weaknesses, opportunities, and threats) analysis of your financial situation within two to three business days—so you know exactly where you can make improvements.

If you're ready to take the next steps in bolstering your finances, whether you're a wealth management beginner or a seasoned pro, try Wealthalyze for valuable insights to take better control of your financial future.
Wealth management
is an custom-tailored advising process that looks at the full picture of your finances and ensures that the complete scope of your objectives are being met. Advisors work one-on-one with clients to align financial and personal goals, touching upon a variety of topics, including portfolio investment and management, tax strategies, estate planning, and charitable giving.
At Strategic Wealth Partners, our wealth management team gets to know you, learns about your values, and creates a personalized financial blueprint. Our conversations cover everything that's important to you and your finances, like whether your investment strategy is maximizing growth and protection, how you plan to pass your assets to your loved ones, how to minimize your taxes, and when you foresee yourself retiring.
Assess Your Wealth Management Approach
Fill out the Wealthalyze questionnaire and we'll send a personalized score and SWOT analysis straight to your inbox. There's no fee or obligation to get the score and analysis.

Let's Get Started
Please enter a 10 digit phone number.
I have a current and up-to-date financial plan.
My net worth allows me to accomplish everything I'd like to in my lifetime and beyond.
My financial plan is proactively updated every year.
My financial plan's success rate exceeds 80%.
Stress tests have been run on my financial plan to ensure that it runs successfully in any and all conditions.
I'm confident that my investment strategy is the best strategy for me.
My portfolio holdings consist of mostly individual stocks and bonds rather than mutual funds.
I pay the minimum amount of tax as required by law.
All of my estate planning documents are up-to-date and reflect my current wishes and net worth status.
I am confident that my net worth will be 100% secure in the event of a lawsuit.
My charitable giving strategy maximizes the benefit to the charity while also maximizing my tax savings.
I understand and utilize risk measurement statistics to measure the effectiveness of my investment strategy.
My investment decisions are ALWAYS based on logic, research, and diligence and I NEVER make an emotional investment decision.
My asset allocation is systematically rebalanced annually without considering the momentum of the stock market prior to executing the rebalance.
My income strategy in retirement will provide me with the greatest after-tax income possible.
I work with a financial advisor who proactively communicates with me and provides me with updated recommendations on a regular basis.
I am confident that my potential long-term care costs will be covered without hurting my estate.
I'm utilizing all available estate planning tools to minimize the amount of potential estate tax.
I work with an intelligent team of professional advisors – CFP® practitioners, CFA charterholders, CPAs, Attorneys, etc.
I feel like a valued client when working with my professional team, not just a number.
I have a plan which tells me in which order to take distributions from my various investment accounts in retirement to maximize my portfolio while minimizing my taxes.
I own enough life insurance and disability insurance to ensure that my family is protected if something were to happen to me.
My professional team of advisors has a cohesive and coordinated relationship and works together for my benefit – without me having to act as the middleman.
If I own a business, I know its valuation and have an exit plan in place.
Are you a business owner?
What is your Total Net Worth?
Submit Assessment
Thank you, you may go back and change any of your answers.
Please submit using the button below and receive your Wealthalyze score instantly!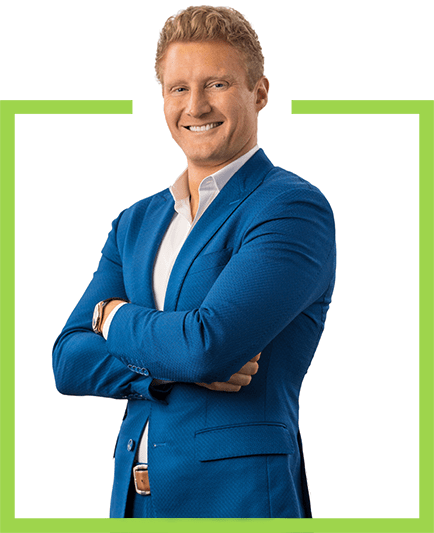 MEET Mark Tepper
There's nothing Strategic Wealth Partners CEO Mark Tepper loves more in this world than winning. What constitutes a win for Mark? Successfully developing financial strategies for clients that get results. Since founding SWP in 2008, Mark put his competitive nature and years of experience to work putting points on the board for clients looking for sophisticated and comprehensive wealth management solutions. Mark works with a broad spectrum of high net worth individuals, from business owners to professional athletes, and crafts strategies tailored to their specific goals.
As much as Mark loves winning, he also enjoys educating others on how they can take charge of their financial futures. Mark is an especially effective communicator whose expertise is sought by national media outlets. You might recognize him from his regular appearances as a co-host on Fox Business's Mornings with Maria and Varney & Co. Along with his eBook Tilting the Odds, Mark has authored three Amazon bestsellers – Walk Away Wealthy – The Entrepreneur's Exit-Planning Playbook, Exceptional Wealth, and The Money Playbook: The Professional Athlete's Guide to Building Lifelong Wealth. Additionally, Mark's an NFLPA Registered Player Financial Advisor.
Under Mark's leadership, SWP has been named on Inc. Magazine's "Inc. 5000" list for four consecutive years. In 2015, he was featured on the "Forty Under 40" list by Crain's Cleveland Business. Mark is an active member of Entrepreneurs' Organization (EO) and Young Presidents' Organization (YPO). Mark donates his time to various philanthropic endeavors as a Board Member for Make-A-Wish. He is also a loyal contributor to the Tunnel to Towers Foundation and is an active proponent for The Innocence Project.
Mark earned his BSBA in finance from John Carroll University and holds a Certified Financial Planner™ (CFP®) designation. He lives in Richfield, Ohio with his wife, Jamie, three children, and dog Brody (a Cane Corso). In his downtime, Mark enjoys fitness, golf, softball, skiing, and coaching his kids' sports teams.
Mark's financial expertise has given him the opportunity and honor of receiving a number of achievements, awards, and recognitions. He is also a trusted financial contributor for, and member of, many respected and well-known organizations.